What if you could improve the resilience of your school community by changing the collective mindset?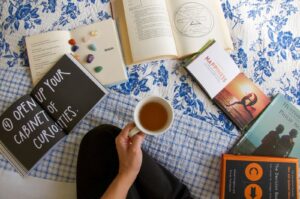 The school community is a place where children and adults can learn and thrive together. This is particularly true in schools where there is attention AND intention in cultivating a supportive environment. This is a crucial time to lean in on strategies that will support this effort. Adults will only be their best selves when they are in a safe trusting work environment, where all members of the school know they matter and are committed to not only care for themselves, but also to that of the greater good.
Participants in this workshop will learn about Cognitive Restructuring with clinical psychologist Dr. Joelle van Lent and VPA's, Erica McLaughlin. This is a well vetted practice, well researched, and highly effective for those willing to participate in this technique on an ongoing basis. Cognitive Restructuring is a technique that helps people identify inaccurate and negative thoughts and changes them to be more accurate and hopeful.
Participants will have an increased awareness of thought patterns and regular practice of cognitive reframing which can help people gain resilience from prior adversity and be more resilient in the face of future adversity.
Dates: Wednesday, November 2nd 1:00 – 3:00 with two following Question and Answer sessions lasting 45 min each will be offered in December and  February (dates to be determined based on needs of participants).
Time: The Initial learning session will be 2 hours with 2 other 45 min sessions for a total of 3.5 hours of direct service.
Location: Online (Zoom)
Cost: $250 for an individual, $225 per person if joining as a team of three or more
Target Audience: School Leaders, Teacher Leaders, District Leadership
Registration Deadline: October 26th, 2022
---
Cancellation Policy: For all Vermont Principals' Association professional learning events, the VPA must be notified of any cancellations no later than 10 days prior to the event. Cancellation notifications received after the 10 day deadline will be subject to a fee of 50% of the total cost of registration.